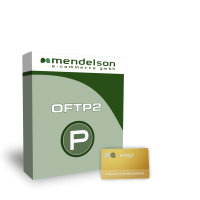 mendelson OFTP2 license, entry supports the OFTP2 communication for your environment.

The number of connections, partners and transactions is unlimited.

Java, Cross-Platform
The subscription license price is 89,- Euro per month.
The Support and Maintenance Package(SMP) is included.
The price for one year is 1068,- Euro.
Prices are in EUR, without taxes.
Please use this link if you want to buy it for less then one year.