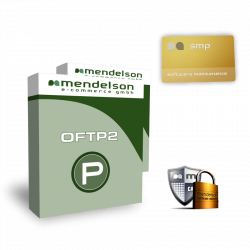 The mendelson OFTP2 enterprise package
Includes a license of the OFTP2 software plus a second license for one business unit plus support & maintenance plan (SMP) for 1 year and 1 trusted key valid for 1 year.
The number of partners, transactions, OFTP2 sub systems and routing nodes is not limited.
More product details
Prices are in EUR, without taxes.